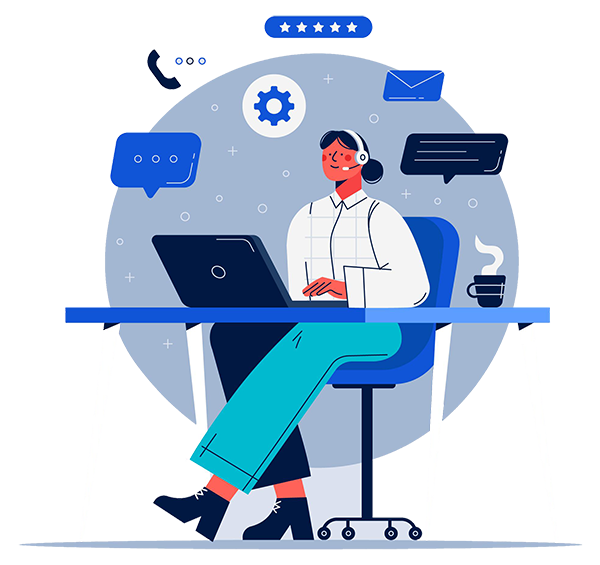 The Call Of The On-Demand Economy
Small businesses and startups have the power to shape the economy. Working within the constraints of their tight budget, they often fail to allocate funds for calling services. They are forced to rely on traditional SMS and eMail, which are not very efficient or effective.
Telemonks realises that small businesses need a call service platform that is affordable, quick to implement, and, most importantly, flexible.
On the other hand, India has a vast section of the skilled population on the lookout for flexible job opportunities. They wish to use their skill set and knowledge to earn while sitting in the comfort of their homes.
Telemonks envisions to revolutionise the calling services by connecting this latent demand from businesses with the available pool of skilled calling agents working from home.
Reaching Customers Made Simpler
Telemonks is an on-demand calling service platform that helps you engage with your customers through independent, committed, and well-motivated calling professionals. The call agents in our network come from diverse backgrounds, offer expertise across varied sectors and have different experience levels. They are trained by our team to deliver unparalleled service with every call.
With our revolutionary 'Pay-As-You-Go' model, we aim to overcome the limitations of traditional call centres that are expensive and include fixed financial commitments over a long period.
The revolution in calling is here. You take a call.

Flexible
You can choose from our service plan packages or make your own to suit your industry requirements, budget, and duration.

Cost-Effective
Our affordable service plans allow you to pay only for the man-days you utilise. So you can pay as you go, one day at a time.

Secure
Your data is encrypted so that no call agents can see the prospect contact details.
Blogs
On the other hand we denounce with righteous indignation and dislike men who are so be...
On the other hand we denounce with righteous indignation and dislike men who are so be...