Become A Work-From-Home Call Agent
India's gig sector is growing in leaps and bounds. Rapid digitisation has disrupted the market. It has enabled employees to break free from the regular 9-5 work format and geographical boundaries. Work from home has become the order of the day.
As a calling agent with Telemonks, you can ride the wave and lead a life of freedom.

Say goodbye to the hassle of daily commute as you work from the comfort of your own home

Work independently without someone constantly bossing over you.

Plan your work, so you never miss out on family gathering or outings with friends.
Life with Telemonks
You are empowered with the gift of choice. You work as a self-employed independent agent and not an employee. Telemonks connects you with opportunities that match your expertise, experience and availability. You can choose to work on the projects of your choice for a duration that is convenient to you.
01. Flexible Work Hours
Time to be your own boss! As an independent call agent working from home, you can schedule your work as per your convenience.
02. Reputed Clients
By joining the Telemonks network, you get access to work with the country's best brands. You can choose to work with your preferred brands with a time commitment as per your schedule.
03. Constant Support
You can rely on the Telemonks team for all kinds of assistance, be it technical or professional.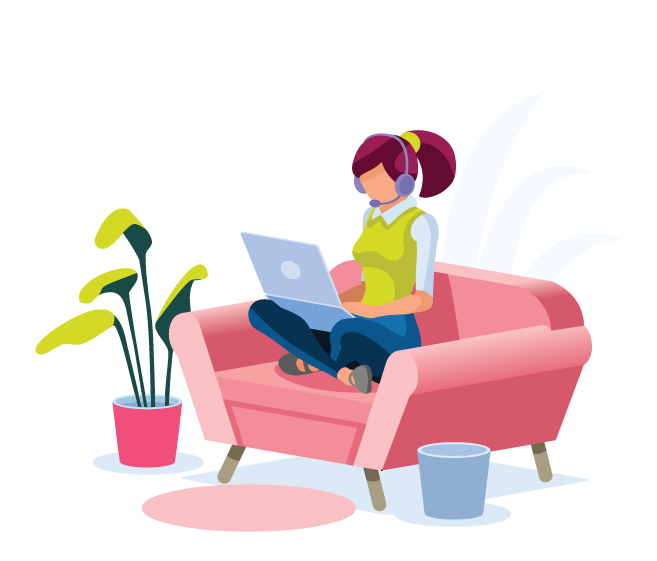 Apply Now
This is your chance to strike an ideal work-life balance.